Renew the beauty of your home with a top quality paint job with modern colors and cutting edge paint products that are zero in VOC's and very low in odor.
Enhance the looks, increase the life and value of your commercial property with the lasting protection and beauty of a top quality paint job.
Beautify and protect your garage, shop or living area floors with an extremely durable long lasting epoxy, urethane or acrylic floor system.
A Passion for Painting
We are a full service painting company located in Fort Worth, we provide all types of painting services in the Fort Worth area including Haslet, Blue Mound, Keller, Southlake, North Richland Hills and the Mid-Cities. We provide our residential painting customers and commercial painting customers with interior painting and exterior painting services including wall painting, ceiling painting, trim painting, drywall repairs, texture matching, cabinet painting, floor coating, ceiling popcorn removal, brick painting, exterior wood replacement and more. Our painters are on time, safe, polite and efficient, they love what they do and it shows in the quality of their work and we stand behind every job we do with a standard lifetime warranty for interior painting services and standard five year warranty on exterior painting services.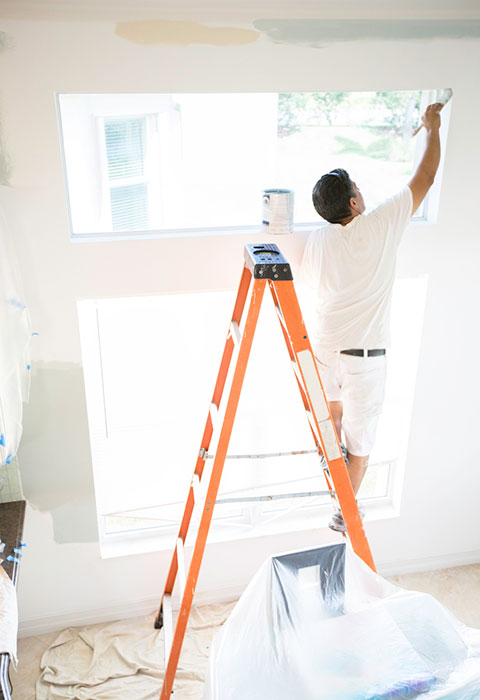 The Best Painting Services from Professional Painters
NextGen Painters provides professional painting services that help transform your space, offering an all-new luxurious feel that will stand the test of time. From residential to commercial properties, interior or exterior painting needs, our professional painters are equipped with the needed skill set and safety measures to get things done.
Built around a team of experienced professionals who have successfully delivered on painting projects of any kind to several property scopes, we promise the best hands no matter your service of choice.
NextGen Painters has built its name as a painting company that you can trust to provide best-in-class painting services that add a new spark to your property. So, whether it's a single room project, an entire property, interior or exterior painting project, we boast the right painters for top-notch results.
What We Do
Professional Painting Services Designed Just for You.
Residential Painting: Let's help you redefine your residential property. Our Residential painting service provides you with crisp, clean and quality finish that optimize the overall value of your home.
Commercial Painting: Our commercial painters are dedicated to delivering exquisite painting quality for commercial buildings, giving them a modern look that aligns with your brand values.
Interior Painting: Our interior painting service offers you A-class service that gives your property that a unique modern feel while helping you match the latest interior décor trends at a cost-effective price.
Exterior Painting: NextGen Painters delivers an A-class exterior painting service that solves your exterior painting needs with long-lasting quality finish without compromising on the safety of everyone involved.
Cabinet Painting: NextGen Painters specializes in cabinet painting and refinishing, we utilize the latest in low and zero VOC finish coatings and application equipment along with some highly skilled painters to deliver beautiful results.
We're Ready...
To get started on your painting projects, get your quote today!