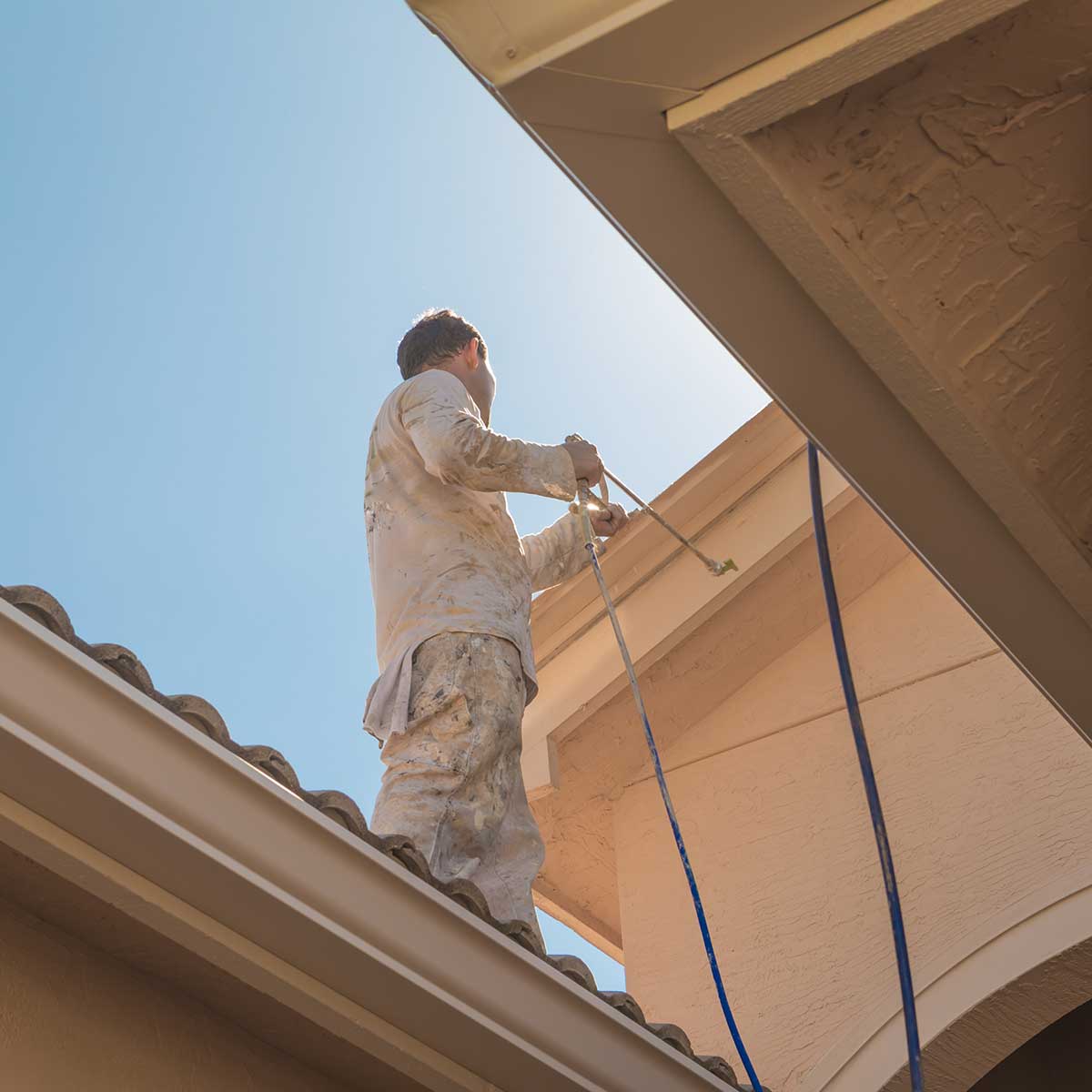 When it comes to attracting potential buyers or simply taking your property to the next level, fresh exterior paint is a great place to start.
Key Points for Your Exterior Painting Project
Before we explore some of the color combinations you might consider, let's talk exterior painting projects in general. Here are two points to keep in mind:
Know that your exterior painting project will involve more than one color.
Have you ever seen a home with a single exterior paint color? We haven't either.
You'll find that most homes generally feature three separate colors: one color for the body, a second color for the trim, and a third color for the accents.
The body of the home includes the front, back, and sides of the house. It's the largest area that will be painted. The trim, meanwhile, focuses on architectural elements like doorframes, flashings, and porch railings. And the accents of the property include the front door, shutters, and other contrasting elements.
When planning your exterior painting project, focus on your surroundings.
Good exterior painting should reflect the surrounding area. Whether you commit to vibrant colors or a more neutral palette, aim to take a cohesive approach.
This means you should carefully consider your property before committing to an exterior paint color scheme. You'll want to assess your roof, your garage door, your landscaping, and even the style of your home (and your neighbors' homes, for that matter) to make the best possible decisions.
A professional painter like NextGen Painters can help walk you through this process. Generally, we'll tell you to focus on what you plan to keep around in the long term while you go about choosing exterior paint colors. That way everything will seamlessly blend together when the project is finished.
Color Schemes to Consider for Your Exterior Painting Project
A contrasting yet complementary color combination will highlight the architecture of your home, add dimension to your property, and amp up your curb appeal. Here are some color schemes you might consider:
You can't go wrong with a white house—not with the right accents, at least. You can add a burst of color with your front door and truly explore your options when it comes time to paint your trim.
Consider hues like Benjamin Moore's White Diamond (OC-61) for your body paint, alongside rich Caliente (AF-290) and the softer Harbor Haze (2136-60). The results are captivating.
Gray body paint is incredibly versatile. With complementary accent and trim colors, it can create a stunning effect that enhances the environment rather than disrupting it.
Some color combinations to choose from: Sherwin-Williams' Summit Gray (7669) for the body, along with Extra White (7006) and Greenblack (6994) for the trim and accents, respectively.
Or, if a soft green-gray palette appeals to you, then you might opt for Rare Gray (6199), in addition to Casa Blanca (7571) and Pewter Green (6208).
A pastel color scheme isn't for everyone. It can, however, be a great fit for homeowners who want to make their property pop without overwhelming passersby.
If you're feeling adventurous and want to focus on warmer hues, you might look into colors like PPG's Shrimp Boat (1196-4), Madagascar Pink (1050-4), and Tuscan Bread (1092-3).
Behr paint colors like Pale Coral (PPU3-7)—paired with Sleek White (OR-W15) and Royal Liqueur (PPU2-19)—may be appealing as well.
Hire NextGen Painters for Your Exterior Paint Project
If you are looking to paint the exterior of your home or commercial property in the Fort Worth/Mid-Cities area—including in North Richland Hills, Colleyville, Southlake, or Grapevine—please don't hesitate to contact us. We'll gladly offer an estimate for our professional exterior painting services.
Ready To Boost Your Curb Appeal?
We Deliver Beautiful Exterior Painting Results, drop us a line today for a free quote!